Two Men Added To Las Vegas 'Black Book' After Pulling $1.2 Million Scam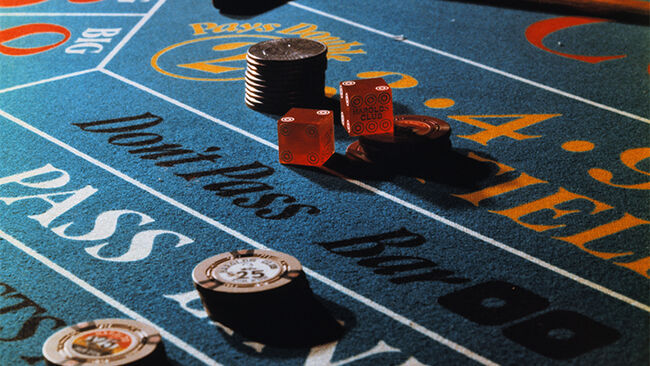 Two men have been permanently banned from every casino in the state of Nevada after authorities uncovered a $1.2 million scam they had been running at the craps tables at the Bellagio. Anthony Grant Granito and James Russell Cooper were caught in 2014 after authorities noticed that they won multiple times on wagers where the odds were 452 billion-to-1.
The two men teamed up with Jeffrey Martin and Mark Branco, who worked as a craps dealer at the casino in order to pull off their scam. They would place their regular bets, and as the dice were rolled they would make a hop bet under their breath. A hop bet is one in which the bettor tries to correctly wager on the exact number the dice will show. At the time the Bellagio did not have a specific place on the table to make hop bets, allowing Branco to pay out his co-conspirators regardless of what numbers the dice showed.
The men would purposely lose thousands of dollars on legitimate bets, hoping to make their scheme less suspicious. The men were arrested and sentenced to jail in 2016. Branco remains in the jail, while the other three have been released on probation.
As a result of their illicit scheme, Granito and Cooper have become the 33rd and 34th people added to Nevada's "black book," and are no longer welcome in any casino in the state.
Photo: Getty Images